Description:

This is tensilized polypropylene (TPP) tape we recommend using with all our rims. Our rims are designed to be run tubeless without the need for a thick, heavy rimstrip. This tape is thin and extremely lightweight yet surprisingly durable. Available in widths from 21 to 30mm to fit all our rims. Note that our pre-built wheels come with tape already installed. This tape can also be used as a lightweight rim tape (with tubes) as long as the pressure is kept below 40 psi. We recommend replacing your rim tape yearly or more often if you change tires frequently.



21mm for Falkor rims
24mm width Skyline or Citico rims
26mm for Teocalli rims
30mm width for AM or Farlow rims
34mm width for Kitsuma rims
10 yards
Only 5g per wheel!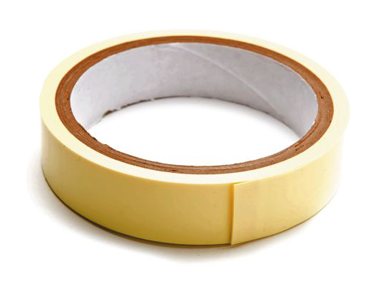 $22.00